Start With the Best Bikes
Bikes are at the heart of our system. Which is why we designed our bikes with premium components, Shimano 7-speed gearing, and innovative features so they are easier to ride, more reliable, and last longer.
Not sure how many bikes to start with
? Here's a popular method: Calculate participation at about 20% of your population. Then calculate 1 bike for every 15-20 participants. The minimum system size for amenity (free to use) systems is 5 bikes.
Once you send us your logo artwork, we'll send you a mockup of the bikes with your branding for approval. Our system includes your logo on the bikes, baskets, racks and App - so it really shows off your brand.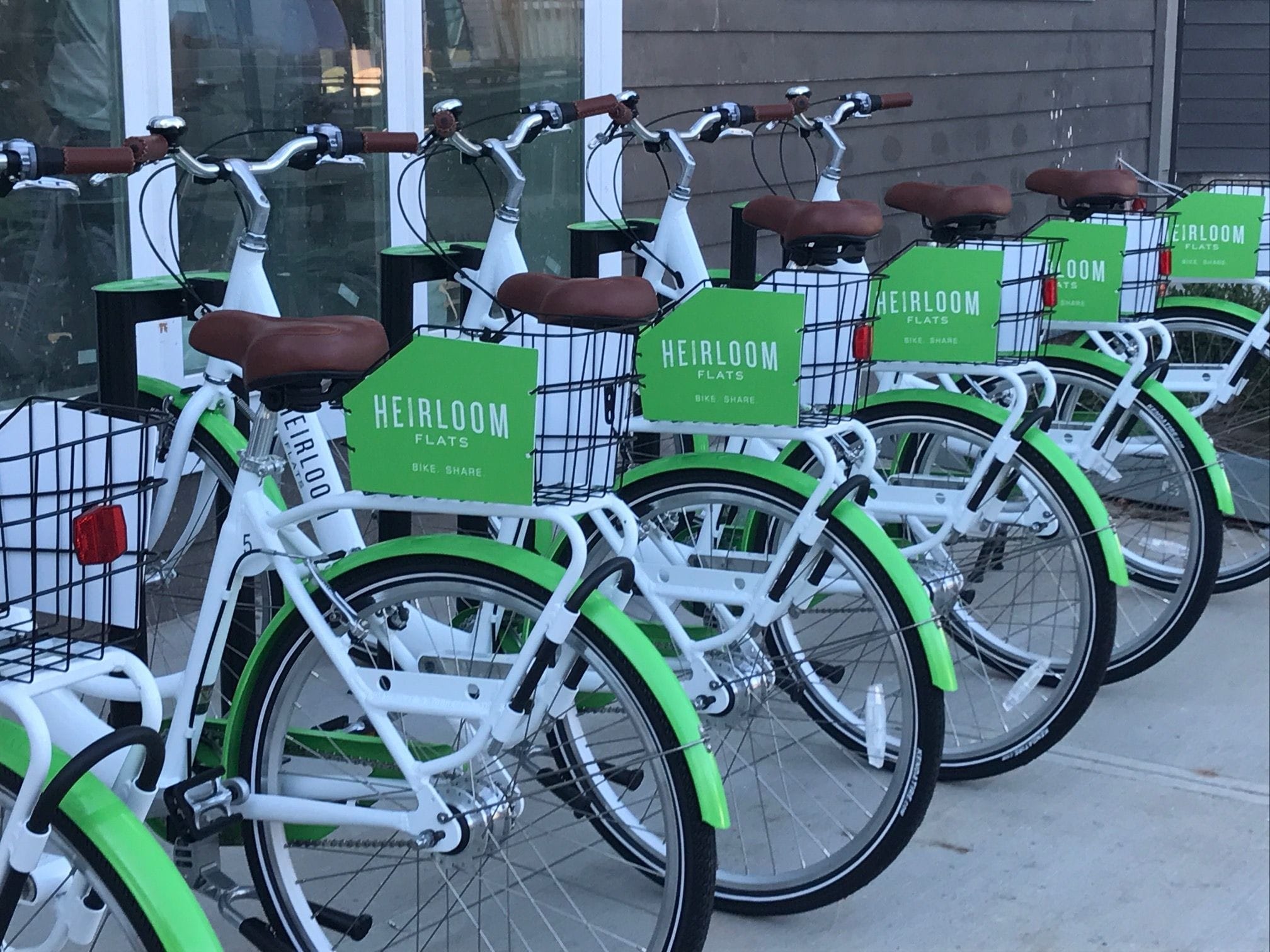 Smartphone App that Keeps it Simple
Bikes are free to use, and riders can checkout bikes anytime. When riders get to the racks, they simply select the bike that they want to ride from the list, and the App unlocks the bike from the rack using the phone's Bluetooth. When done riding, they dock the bike to the rack and walk away. It's really that easy.
Smart locks and Docking Racks
Our system uses weather-sealed electronic smart locks mounted to the front of the bike. This lock is used to 'dock' the bikes to the rack. This keeps the bikes secure, organized, and centrally located. Our smart locks use rechargeable, swappable batteries that last for months, so the bike racks don't require any power or internet—just a concrete pad to mount the racks.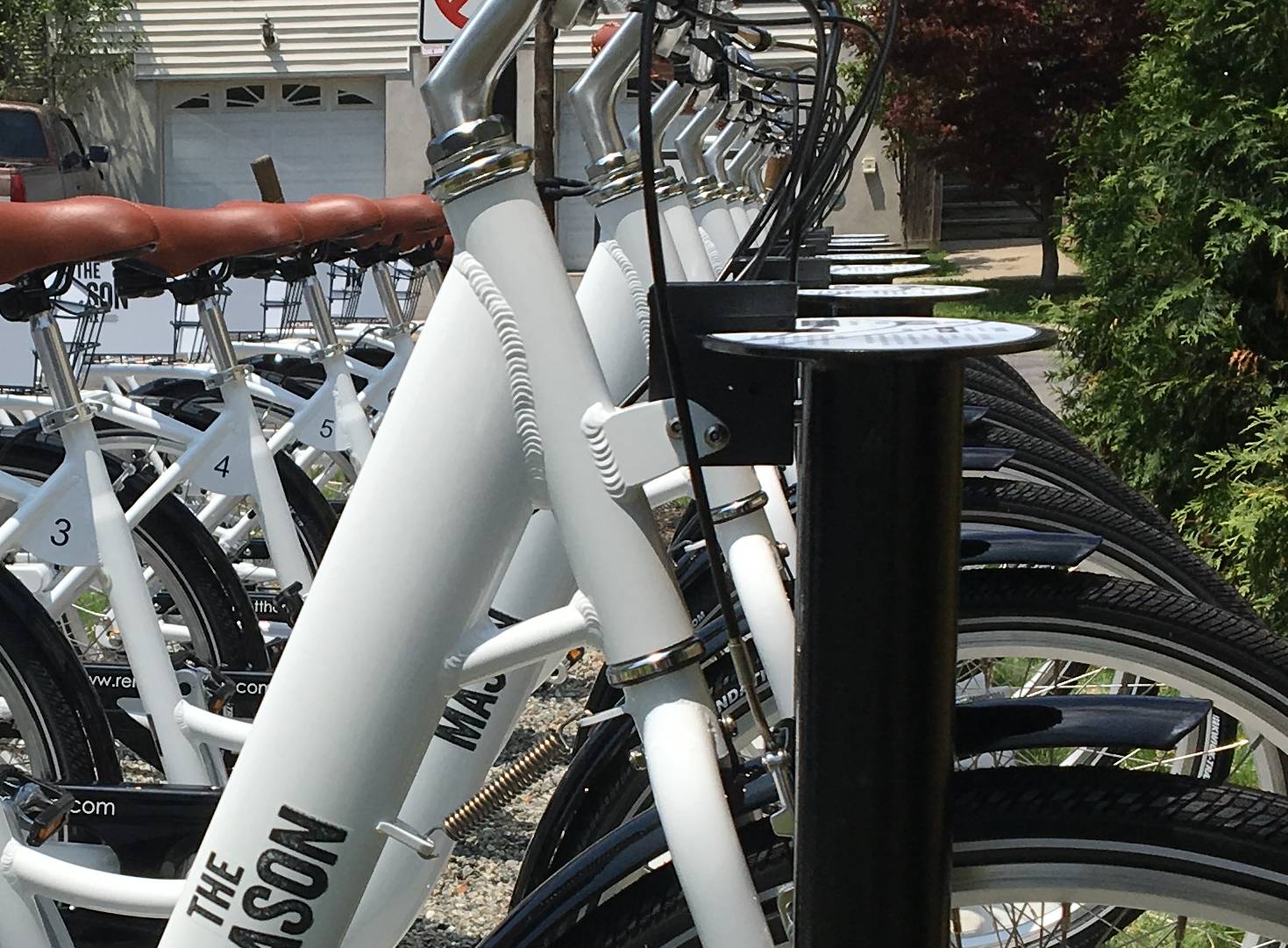 Software That Puts You in Control
As an Admin of your system, you control who can access the bikes by activating only the people you want.
When riders checkout a bike, rides are recorded in the Admin software, so you always know who has the bikes.
With our station-based system, riders must return bikes to the racks when done riding.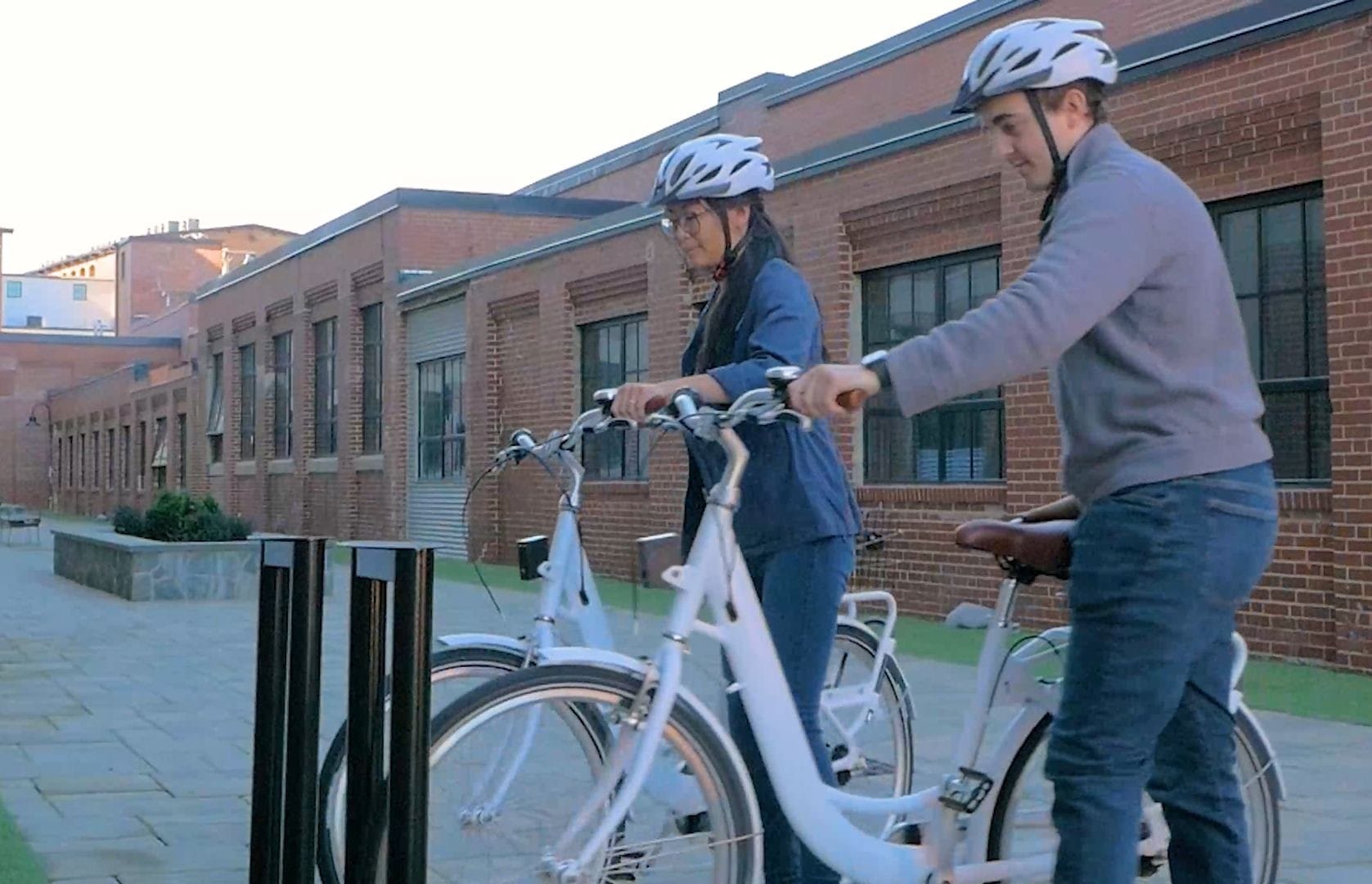 See How Your System is Built
Want a Bike Fleet
without
the racks, locking system or software? We've got you covered.